Students From Across the State Come to La Grande for Health Career Camp
Northeast Oregon Area Health Education Center's (NEOAHEC) MedQuest health career exploration camp was held June 13-17, in La Grande. This year's camp hosted 34 students from as far away as Roseburg with the majority being from eastern Oregon. Students stayed on campus of Eastern Oregon University and spent the week learning from local medical professionals just what it will take to become a doctor, a nurse, a physical therapist or whatever they may dream to be.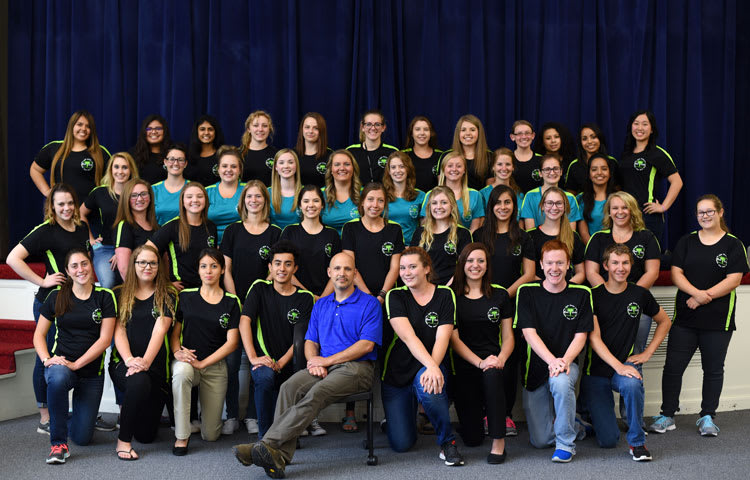 "It's a really big commitment for students to give up an entire week of their summer break and we've never had so many applications from across the state for this one-of-a-kind camp," said Geoff Robinson, camp director.
MedQuest is for high school students who have shown an interest in having a health care career by taking NEOAHEC's online health occupations course, Future Health Professionals of Oregon (FHPO), or by participating in health occupations offered by their school.
This year, all campers were CPR/First Aide certified through the American Heart Association! This was the first year NEOAHEC has offered this certification as part of MedQuest Camp. This great opportunity became a reality with the support of the Clinical Education Department of St. Anthony Hospital and the Wildhorse Foundation. Certified Trainers Emily Smith and Malissa Wurtz made the drive from Pendleton to La Grande for the training throughout the camp week. These trainers were tireless in their effort to get all of our students certified.
Students also participated in three individually designed job shadows, were trained in HIPAA and Bloodborne Pathogens and learned hand hygiene for health care providers. Other highlights on the agenda were provider presentations, simulation labs with the OHSU School of Nursing, Emergency Response with La Grande Fire Department and so much more.
"This camp is such a great way for students to experience a wide range of health careers in a fun and interactive way that really starts to build a resume for their future," said Meredith Lair, executive director of NEOAHEC.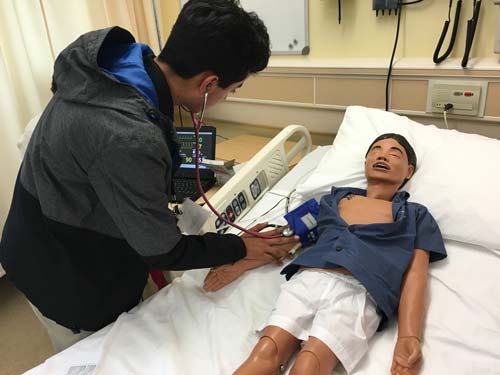 La Grande's medical community supports over 100 job shadows for MedQuest campers. Students spend time in every clinic, from La Grande Family Eye Care to Mountain Valley Therapy and even the Animal Health Center for those interested in veterinary medicine. Grande Ronde Hospital and its clinics open their doors for job shadows, trainings and many of their providers present to students over the course of the week.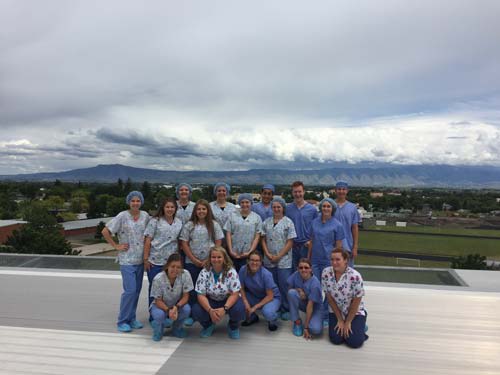 Northeast Oregon AHEC would like to thank the following who provided for students through scholarships, those who provided job shadow opportunities, those who trained our students and others who made MedQuest hugely successful again this year!
Thank you!
AHEC of Southwest Oregon
Apple Eye Care – Daniel Beckner, OD
Animal Health Center
Building Healthy Families
Cascades East AHEC
Community Bank
David Ebel, RPT
Eastern Oregon University
Eli Mayes, DDS
Gary Oswald, LAC
Grande Ronde Hospital
Adrian Davis, MD
Amy Fredrick, RN
Anesthesia
Christopher Woodworth, MD
Clay Hill, DC, MSN, FNP-C
Donald Warren, MD
Education
Emergency Department
Family Birthing Center
Korrie Dubray, RN
Laboratory
Lorianne Smith, MT
Michael Hetrick, MD
Oncology
Operating Room
Radiology
Rehab Therapy
Respiratory Therapy
Shayne Yocum, FNP-C
Stacy Whitaker, DO
Telemedicine
Harney District Hospital
Idaho Power
Jason Kehr, DC
John Combe, LMT
Koza Family Dental – Stephen Koza, DMD
La Grande Family Eye Care – Samuel Kimball, OD
La Grande Fire & Rescue
La Grande School District
Lasa Baxter
Legacy Ford La Grande
Life Flight
Mark Harris, DMD
McMahan Family Dentistry – James McMahan, DMD
Michael Long
Mountain Valley Therapy
Morrow County Health District
OHSU School of Nursing La Grande
Pioneer Memorial Foundation
Red Cross Drug
St. Alphonsus Ontario
St. Anthony Hospital
Harold Gellar, CEO
Joyce Bailey, VP Patient Care
Emily Smith, RN
Malissa Wurtz
South Gilliam Ambulance
South Gilliam Health District
The Wildhorse Foundation
Winding Waters Clinic
Like us on Facebook to see event photos or visit our website at www.neoahec.orgto learn more about upcoming programs and next year's camp registration deadlines.