Programs Inspire Students Through Science
Girls in Science and Saturday Science 2016
October 22nd marked the 16th year of Girls in Science—an early pipeline development program for girls in sixth through eighth grade, hosted by NEOAHEC and Eastern Oregon University. At this event, 105 students representing six NEOAHEC counties joined ranks with Dr. Anna Cavinato, Dr. Laura Mahrt, and other faculty members on the EOU campus to unravel the mysterious case of fictional anthropologist-turned zombie, Dr. Digory Potshard. The junior scientists dissected hearts, studied blood samples, cracked computer codes, and participated in many other activities to solve the complex case. When we surveyed these aspiring neurosurgeons, dental hygienists, forensic scientists, and other future world-changers, 95 percent of them indicated that they acquired new and useful knowledge at our event. We are honored to help fuel their outstanding career dreams!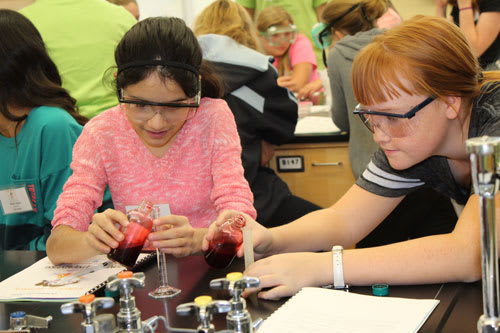 Likewise, our Saturday Science program unfolded without a hitch. 33 boys and girls (AKA "Junior Detectives") in fifth through eighth grade descended on the Enterprise school campus on November 12th for our annual event. The participants had an educational and unforgettable experience as they learned about DNA, lifted fingerprints, detected blood stains, and much more. The program garnered rave reviews from students, including, "I saw DNA for the first time!" and "It was cool to be scientists and detectives using chemistry."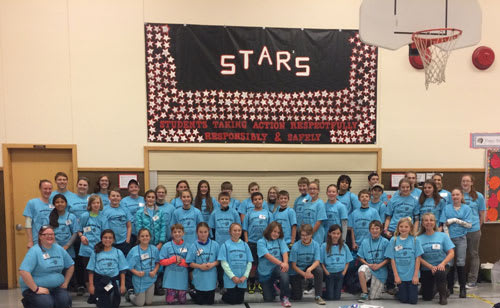 As this year made clear, these programs continue to serve as integral parts of NEOAHEC's mission to educate and inspire students and professionals to build a sustainable healthcare community in our rural region. We look forward to growing and refining these programs in the future.
MedQuest Registration is Now Open
Check out our New and Reduced Tuition!
Are you interested in a health career? Then MedQuest is the right camp for you! Our signature MedQuest program will be held from June 19-23, 2017, and will offer one-of-a-kind medical opportunities for high school students completing grades 9-12. View the flyer and web page below for more information, and to check out MedQuest's reduced tuition. Registration closes on March 16, 2017, so turn in your application today!
http://www.neoahec.org/programs/medquest/