NW Noggin and NEOAHEC bring neuroscience to local students!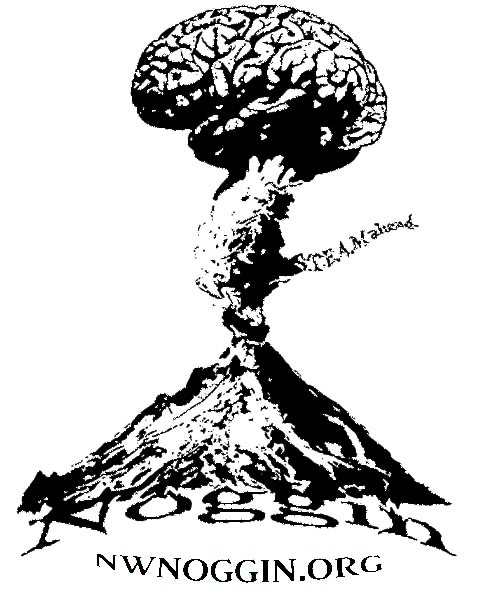 La Grande, OR. NW Noggin (nwnoggin.org) will present brains and art projects at La Grande High School on Saturday, May 20 at the invitation of NEOAHEC, the Northeast Oregon Area Health Education Center. Students in grades 6 through 12 from La Grande, Nyssa, Baker City, and other Eastern Oregon communities will participate.
Dr. Bill Griesar, Ph.D., NW Noggin Neuroscience Coordinator and Jeff Leake, M.F.A., NW Noggin Art Coordinator, along with graduate and undergraduate volunteers from Portland State University, Oregon Health and Science University, and other Northwest campuses will discuss brain research, answer student questions, and help students hold and examine real human brains and make their own brain cells out of pipe cleaners and plants!
"We are excited to visit, and looking forward to questions," says Dr. Griesar. "Our Noggin volunteers study anxiety, depression, Parkinson's disease, drugs, hearing loss, adolescent brain development - and are thrilled to share their own classroom, research and outreach experiences with students in La Grande."
For more information, please visit:
Synaptic Community Connection: La Grande!
http://nwnoggin.org/event/synaptic-community-connection-la-grande/
Click HERE to register.
About NW Noggin
NW Noggin (Northwest Neuroscience Outreach Group: Growing in Networks, www.nwnoggin.org) is a robust, creative, and largely volunteer driven non-profit organization that brings scientists and artists and students of all ages together to share their expertise, enthuse young people about science and art, share area educational resources, and inform and excite the public about ongoing, taxpayer supported neuroscience research.