New Year, NEOAHEC Students Soaring to New Heights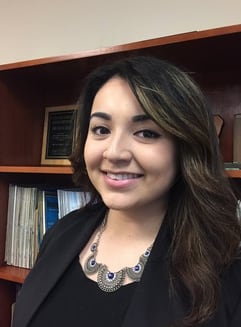 2017 is now underway, and great things are taking off for Northeast Oregon Area Health Education Center students. 2011 MedQuest participant and current Oregon Health and Sciences University senior, Isela Garcia, is no exception. The Umatilla native is already making quite a splash in the healthcare field. Not only is she currently serving as the Breakthrough to Nursing Director for the Oregon Student Nurses Association, OHSU recently selected her for a great honor. The university is flying her to Washington D.C. to represent its nursing program at the upcoming American Association of Colleges of Nursing (AACN) Student Policy Summit in March. There she will convene with other distinguished nursing students to look at strategies to shape federal policy and to discuss nursing's role in advocacy.
Isela, a proud first-generation Mexican-American with deep family roots in agriculture, seems to live by the mantra "Success never sleeps." Upon graduating from Umatilla High School in 2012, she jumped right into her college career at Eastern Oregon University. After taking care of her prerequisites, she transferred to OHSU School of Nursing in La Grande, and is now completing her Integrative Practicum in Richland, Washington. Aside from this great undertaking, she currently serves as a peer mentor for Eastern Oregon University's Multiculutral Center and a Senior Senator for OHSU School of Nursing in La Grande. She hopes to become an Oncology Nurse following graduation, and to eventually earn a Master of Science in Nursing.
The aspiring nurse's intellect, drive, and seamless ability to balance what seems like an impossible schedule has earned her many accolades, including her frequent inclusion on the Dean's List and praise from her many instructors. In fact, Katrina Dielman, a Clinical Instructor at OHSU School of Nursing in La Grande, said this of the star student:
Isela shares so much with all of us regarding cultural diversity. She stood up for Oregon's student nurses at the National Student Nurse's Association (NSNA) national meeting during her sophomore year in the OHSU baccalaureate nursing program, representing Oregon's motion to create patient interview language that is inclusive of all genders, and subsequently engaged in what was a rich and controversial debate at that convention…Isela has the skills to address controversial issues in a public setting with a respectful and courageous voice. It is an honor to work with her. She will be an innovator in the improvement of healthcare for all people.
Isela's success truly embodies what NEOAHEC strives for: to inspire students to pursue rural health careers, and to help them thrive in their educational journeys. When asked about her experience with our organization, she described our MedQuest Health Career Choices Camp as one of the greatest experiences of her high school career, adding, "I loved this program and would recommend it to anyone wanting to be involved in the medical field." She also offered this sage advice to students thinking about pursuing a medical career:
Experience anything and everything related to the medical field! It is the only way you will truly know if it is your calling and passion. Attend all of the camps, seminars, talks, field trips, job shadows, programs—anything at all. Also, remember to enjoy the experience, and to not rush through it.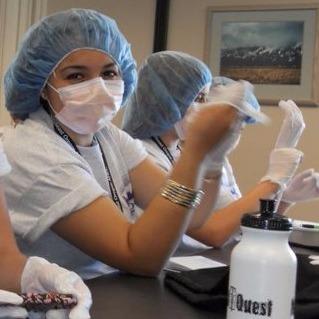 Isela is just one of many NEOAHEC alumni who are currently blazing remarkable paths in rural medicine, and it is our New Year's resolution to do a better job of keeping in touch with these students. With this said, if you are a past NEOAHEC program participant, we would love to hear your story! We just ask that you fill out our brief Alumni survey to help us stay in the loop. Plus, by filling it out, you'll be entered into a drawing for a $25 Amazon gift card!
P.S.: Don't forget to take a look at our new Alumni page on our website, and to check out our new Facebook page!