NEOAHEC Welcomes New Board Members

While many other organizations around the country struggle to recruit enough members for their guiding boards, Northeast Oregon Area Health Education Center is kicking off 2018 with three fresh faces in its ranks: Cindy Denne, Dr. Mike Hetrick, and Sadie Kennedy. These three professionals join nine other Board members who commit their time, expertise, and service to help fulfill NEOAHEC's mission of growing our region's own healthcare professionals.
Please help us welcome the newest members of our team!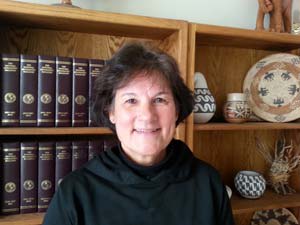 Cindy Denne:
Cindy has a bachelor's degree in Early Childhood Education from East Stroudsburg University, and is a retired clinic manager for Eastern Oregon Medical Associates (EOMA) in Baker City. During her 13-year career at EOMA, she served as an integral contact for NEOAHEC, coordinating placements for rotating graduate students at her medical facility. She is now enjoying retirement as a ski and snowboard instructor at Anthony Lakes Mountain Resort, and a gymnastics teacher in Baker City. She is also an avid volunteer, making periodic medical mission trips to Honduras, and currently serving as a member of the Baker County YMCA Board of Directors.
One of Cindy's passions is recruiting medical students to our unique area, so she looks forward to aiding in this project in a new capacity. "I used to be very involved with medical students and the recruitment of physicians and providers, so I'm really excited to see what we can do," said Cindy. "We'll get 'em over here!"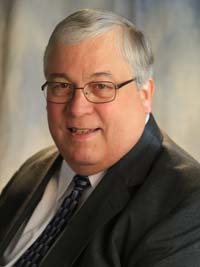 Mike Hetrick, MD
Currently the Chief Medical Informatics Officer for Grande Ronde Hospital in La Grande, Dr. Hetrick is no stranger to civic engagement. His medical career began after working with the Peace Corps in the Democratic Republic of Congo, where his humanitarian efforts inspired him to pursue a profession in pediatrics. Following the completion of his B.A. at Cornell University, M.D. at Ohio State University College of Medicine, and pediatric residency training at Columbus Children's Hospital (now Nationwide Children's Hospital), he served as a pediatrician in La Grande for 35 years before retiring to his current position.
Dr. Hetrick served on NEOAHEC's initial Advisory Board more than 25 years ago, and now looks forward to deepening his involvement with our organization. "This is my primary means of ongoing community involvement," said Dr. Hetrick. "[I] desire to remain involved in medicine, medical education, and medical informatics after retiring from active patient care this past year."
Sadie Kennedy, JD
The final addition is Sadie Kennedy. She comes to NEOAHEC from Wallowa County, bringing with her a proven background in law. After graduating from Wallowa High School, Sadie went on to attend Eastern Oregon University, where she earned a Bachelor of Science in Philosophy, Politics, and Economics. She later earned her Juris Doctorate at University of Oregon School of Law, and currently works as an attorney in Wallowa County under La Grande's Baum Smith, LLC.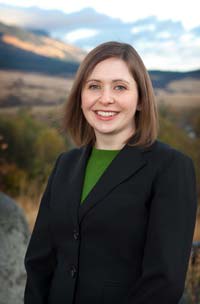 When asked why she was interested in joining NEOAHEC, Sadie provided the following: "I have a deep commitment to Eastern Oregon. As a professional having grown up in Eastern Oregon, and [having] returned to my community as an adult, I believe I have a good perspective on the resources available for students. The similarities in the healthcare and legal professions provide me with good perspective, while the differences offer unique insights."
"NEOAHEC is proud to welcome Sadie Kennedy, Dr. Mike Hetrick, and Cindy Denne to our Board of Directors," said Bret Uptmor, NEOAHEC Board Chair. "These new members' commitment to our community is well-recognized, and we look forward to the assets they bring our team,"
In addition to this trio, the Board includes the following members:
*Bret Uptmor, MSED—Superintendent, Wallowa School District
*Josie Cross—Radiology Technician, Wallowa Memorial Hospital
*Anna Browne, MTE—Latino Outreach & Open Campus, Umatilla County Extension
*Jill Boyd, MPH—Primary Care Transformation Specialist, Eastern Oregon Coordinated Care Organization
*Don Benschoter, DMD—Retired Dentist, Pendleton
*Anna Cavinato, PhD—Chemistry Professor, Eastern Oregon University
*Bonnie Dittmann, PA—Physician Assistant, La Grande Family Practice
*Barb Hosford, MAT—Retired Health Occupations Advisor, Hood River Valley High School
*Steve Schaber—Instructor, Ione School District
"The NEOAHEC Board of Directors is a diverse group of community-minded individuals who represent our eleven-county region," explained Meredith Lair, NEOAHEC Executive Director. "Members have a unique background that has drawn them to service on the Board and belief in our mission. They give generously of their time, financial resources, and have no shortage of energy to help bring along the next generation of healthcare providers."
NEOAHEC's Board is charged with a number of critical tasks, which include formulating our general objectives, policies, and programs; developing financial support for our organization, building community awareness for NEOAHEC; advocating for the educational needs of healthcare providers in Eastern Oregon; and much more. Members commit to a three-year term, with the option to renew their membership for one more term.
According to Lair, "The most valuable assets our Board members bring to us are the connections in their own communities. Our region is vast, and without their knowledge of the community and their access to local resources, it would be impossible for NEOAHEC to reach as many students, providers, educators, and others through our work." She added, "The strength and commitment of our Board really drives our organization's success."
If you feel a connection to NEOAHEC's mission and are interested in serving on our Board of Directors in the future, please reach out to Meredith Lair at mlair@neoahec.org for more information.