10 Students from Northeast Oregon go to Portland for Health Careers Camp
This summer 10 high school students from Northeast Oregon and another 30 students from around the state participated in the Healthcare Pre-professional Exploration Program (HPREP) at Oregon Health Sciences University. These 40 carefully selected 11th- and 12th-grade students from rural communities throughout Oregon got to know the OHSU campus and engage in hands-on simulations, while also gaining valuable access to medical students and other health care professionals throughout the week.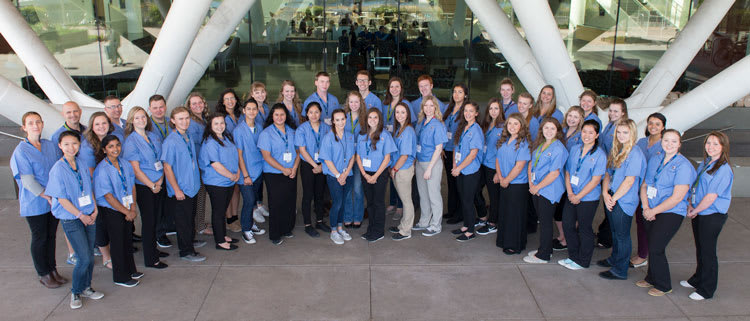 The camp began quickly with students introducing each other and learning about the different parts of Oregon each camper was from. After students met one another, several of whom represented the most rural and sparsely populated counties in Oregon, they jumped on the OHSU Aerial Tram to visit the virtual surgical center at OHSU. Day two provided students the opportunity to experience animal therapy, meet other medical providers, visit with a student panel, and spend an evening getting to know Portland and the public transit system. Several of the students reported having never been to Portland before and enjoyed the city experience guided by the camp counselors they were assigned to.
On the third day of camp students went to the Alcohol Research Center and the Oregon Poison Center and attended an Allied Health Career Seminar. Students explored many career options in the medical field that many of them had never previously considered. Students also had a chance to study the health needs of their particular county to help determine what type of medical career would best fit their community. Many of the students were shocked by the statistics they found.
HPREP camp culminated on Friday with the opportunity to view a live surgery at Providence Surgical Viewing Center. Students were able to see a thoracic surgery in the operating room while being allowed to ask questions through the live audio feed.
This opportunity was organized by the Oregon Area Health Education Center Program Office and Regional Centers in La Grande, Roseburg, Bend and Corvallis. What a fun packed week of learning and excitement for this group of students!