NEOAHEC to Host Continuing Medical Education Webcasts in March. Pre-Register Today!
Northeast Oregon Area Health Education Center is sponsoring two unique Continuing Medical Education (CME) events in March:
Friday, March 9th—Pediatric Mental Health: Equipping the Primary Care Provider
Friday, March 16th—2nd Annual: Mental Health Challenges & Treatment in Adult Primary Care
The conferences will be livecast from OHSU School of Nursing in La Grande, located on the Eastern Oregon University campus. These events are open to all professionals, including teachers, social workers, counselors, clinic managers, medical professionals, and others.
Register today! Refer to event flyers for more information: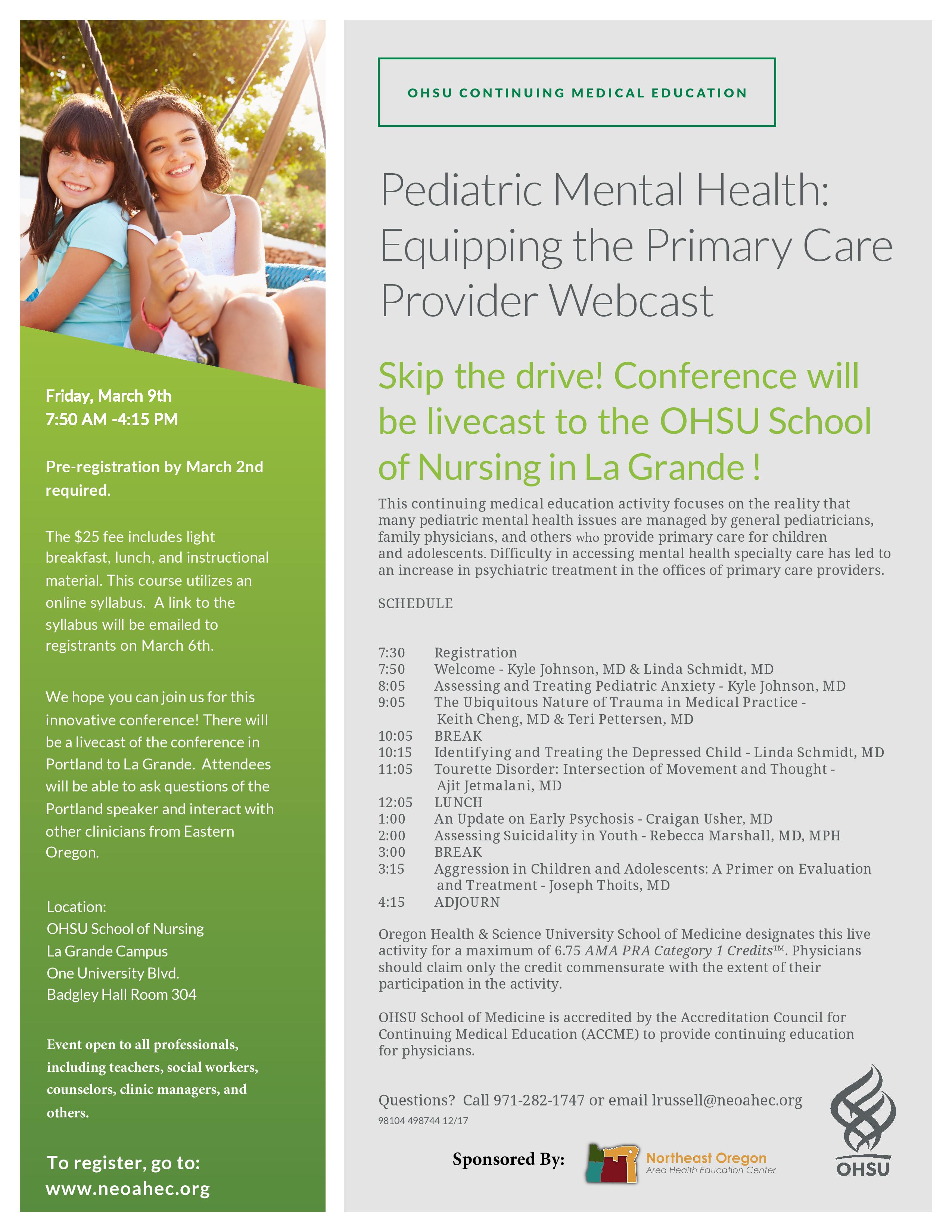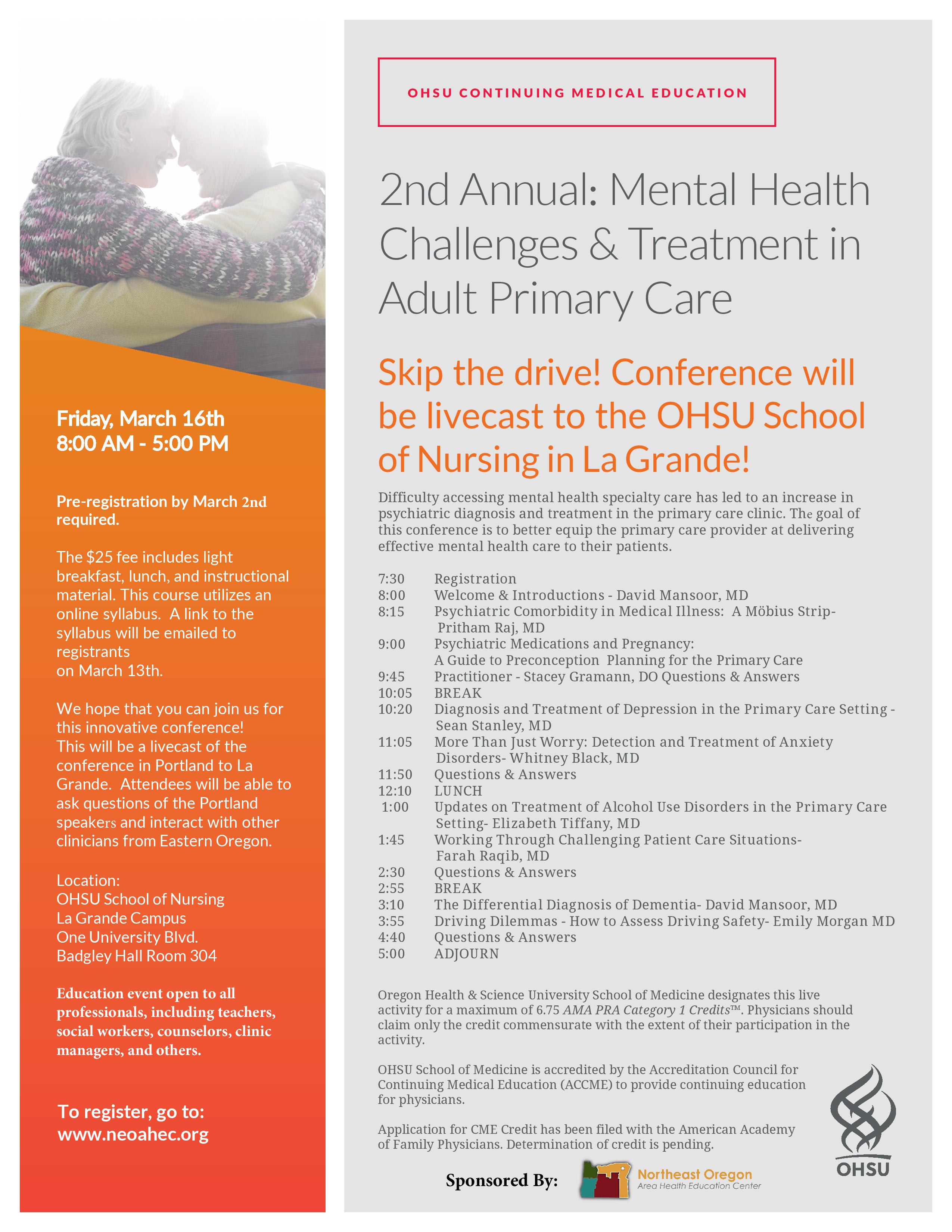 Pre-registration is required. Sign up before Friday, March 2nd.

Questions?Contact Liz Russell at lrussell@neoahec.org