Check Out our Alumni Success Stories!
Attention NEOAHEC Alumni: What are you up to?

NEOAHEC cares about our past program participants and would love to keep in touch. Please Click Here to fill out a short survey to help us stay in the loop. We appreciate your feedback!
Our Featured Alumni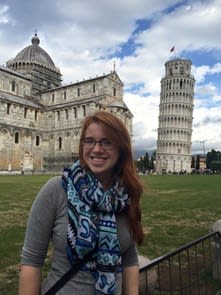 2009 MedQuest Camper, 2011-2015 MedQuest Camp Counselor
How did NEOAHEC influence your career path?
"MedQuest helped me discover that I was not interested in the general medicine fields I had originally been considering, but that I was far more drawn to wellness and prevention healthcare. Through further opportunities that were presented to me throughout my five years as a camp counselor as well as some personal growth and development, I have now decided that I would like to pursue a career in public health."
What are you currently up to?
"In January of this year I returned from a life changing post-graduation trip abroad where I worked as an au pair in Italy for a few months and met my fiancé in the UK. My plans are a little up in the air at the moment due to immigrating to the UK, but I am strongly considering returning to for my Master's in Public Health."
Any suggestions for future students interested in our programs?
"MedQuest is a blast to be a part of. That said, be prepared to be mature and professional during panels and learning sessions. Apply...[but] keep in mind that you will need to be prepared to learn more about the medical world than you knew existed and not get enough sleep for a few days!"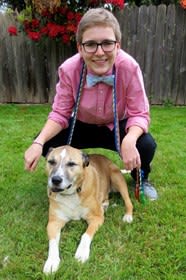 2008 MedQuest Camper, 2011-2015 MedQuest Counselor, 2010 MedStars Participant, 2012 MedStars Counselor
How did NEOAHEC influence your career path?
"Honestly, I went in to MedQuest knowing I wanted to be a doctor, and now I am becoming one, so NEOAHEC didn't necessarily influence the path I took. That said, it was valuable in other ways! NEOAHEC programs gave me a chance to explore my interests, ask for advice on how to reach my goals, network with mentors, and learn much more about other healthcare professionals. In fact, one of the courses I have to take as a medical student is "interprofessional education," part of which is just getting together with students from other professions to learn what their roles on the healthcare team are. MedQuest put me a step ahead for that!"
What are you currently up to?
"I'm currently a first year medical student at OHSU. Being a medical student is as hard as they say it is, but it is also super fun! I'll be here at OHSU for the next four years, then I'll be applying to residency to become a pediatrician (probably... I still have lots of time to decide what kind of doctor I want to be so I could change my mind!)."
Any suggestions for future students interested in our programs?
"Be open-minded when you come into NEOAHEC programs about your career path. It will either solidify why you choose that to begin with, or it will completely open your eyes to something you'd never thought about. There are tons of amazing careers in the healthcare field, you just have to find the one that is the right pick for you! If you think you know what career path you want to take, use NEOAHEC as a way to learn more about what you need to do to reach those goals. For those of you who are interested in becoming doctors: if you work hard and be yourself, you will be successful! Medical school is hard to get into, and your grades matter, but so does having interests outside of school and demonstrating that you are involved in other things. I have plenty of more detailed advice for anyone who is interested in going to medical school, or if you are interested in hearing the perspective of a medical student, feel free to email me at meltona@ohsu.edu."