Find Your Future in Health Care
Northeast Oregon AHEC's MedQuest Health Career Exploration Camp will be offered virtually this year for students who would like to experience through a virtual platform. Through collaboration with AHECs around Oregon and other partners, exciting camp content that is full of helpful information and resources will be available this year.
Virtual MedQuest is open to all high school students from across Oregon. Students will be able to connect with others from around the state who share similar goals while developing friendships and a network of support.
Highlights include:
Watch a live surgery
Learn how to suture
Understand the do's and don'ts of shadowing
Connect with other like-minded students
Link with camp mentors
2023 Camp Details
Location: All activities will be hosted in Google Classroom and Zoom
Dates: June 19 – 22, 2023
Age Group: All current high school freshman – graduating seniors in Oregon
Cost: $100
Schedule: The camp schedule is flexible to accommodate students with other summer commitments. Camp content will be available to watch at your own pace and all live streamed sessions will be recorded.
What's included in the fee?
Daily content and activities
Your own suturing kit
Health professional stethoscope to inspire you along your pathway
Camp content will include virtual tours and activities of the following sites:
Oregon Health & Science University School of Nursing, La Grande
Oregon Health & Science University on the Hill, Portland
Winding Waters Clinic, Enterprise
Paragon Orthopedic Center, Grants Pass
Yellowhawk Tribal Health Center, Pendleton
La Grande Fire Department, La Grande
Pacific University, Hillsboro
St. Charles Health System, Bend
Camp Staff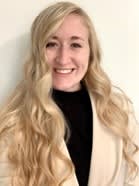 Hailey Hulse, Virtual MedQuest Camp Director
Camp Partners