One student's vision for her place in the medical world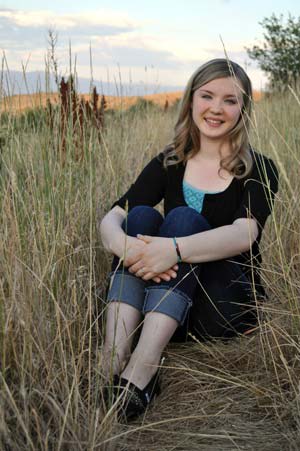 Bailey Gillette is a northeastern Oregon girl to the core. She grew up spending time with her dad in the Mt. Emily Wilderness Area. She knows the old back roads better than most locals. The wildlife she has been able to observe would make any northeastern Oregonian jealous. Bailey's career goal, however, has taken her in an entirely different direction.
Bailey's journey to a medical career began at any early age. She first came to know the science and medical world by participating in NEOAHEC's Girls in Science program featured at EOU. She went on to attend Girls in Science multiple times over the next few years. It was her time at Girls in Science that sparked her interest to look into other medical careers and other NEOAHEC program options. Bailey said "I wasn't sure what I wanted to do when I was middle school aged, but by the time I left Girls In Science, I was well on my way." …And it wasn't long before she was ready to move on to her next big step…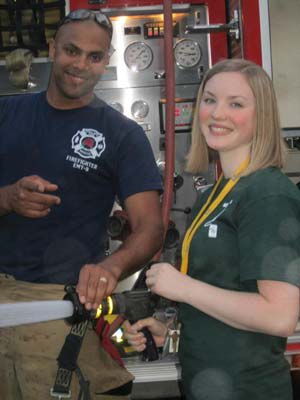 Soon thereafter, Bailey found herself in attendance at Jr. Med Stars. She quickly decided she was sure she wanted to pursue a career in the medical field! She would continue to consider various options over the next few years with her excitement growing by the day. The next step in her pursuit of a medical career was…
MedQuest!! Bailey attended MedQuest camp twice over the next few years as well as MedStars at OHSU. By the time Bailey had completed her second go-round of MedQuest and attended MedStars she was sure that she wanted to become a physical therapist. She also quickly began to understand the training, dedication, and collegiate path she would need to take. Bailey also developed relationships with local providers that would encourage her to continue her job shadow experience even after MedQuest. Her time shadowing even led to her working in a local physical therapy office.
Currently, Bailey is attending Eastern Oregon University and Arizona State University online where she pursuing a career in physical therapy. She knows she has a long way to go, but she can see the light at the end of the tunnel. Over the past 10 years, she has truly developed a vision of her place in the medical world.

When asked about her time with NEOAHEC Bailey had this to say: "I am extremely grateful for the experiences that NEOAHEC has provided for me. Without the support and program opportunities from NEOAHEC, I would not have the career vision that I have today."